31 / 10 / 2023
Katowice Airport Goes Green!
Construction of green Archiclima demonstrational solutions is under way
An investment aimed at greening the area in front of passenger terminals and car park P1 has begun at Katowice Airport. In place of paved surfaces, rain gardens and meadows will appear; in front of terminal C, a green vine wall will be located. The actions will have a positive impact, among others, on the quality of air, thus improving the comfort of passengers at the airport.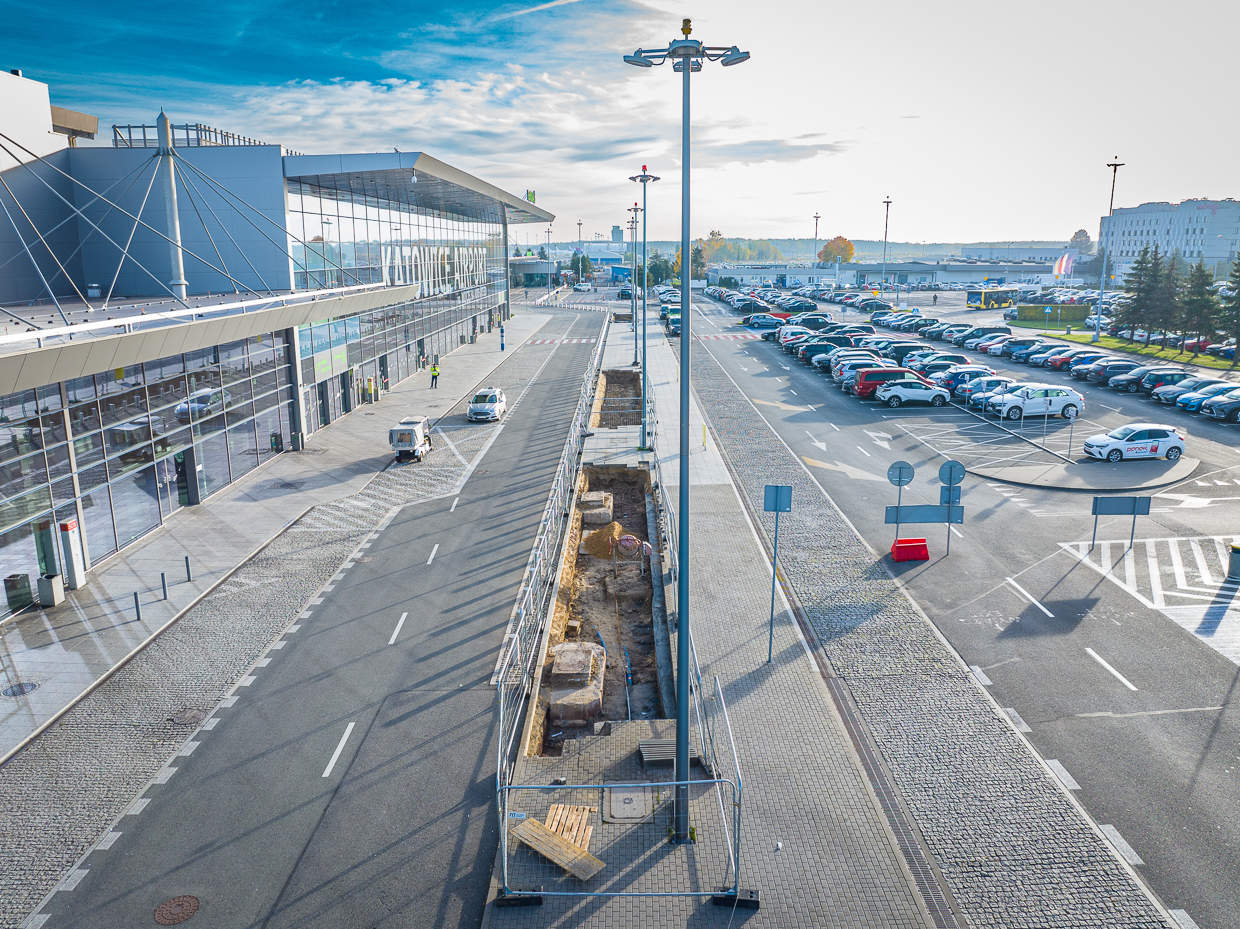 The project, aimed at improving biodiversity at Katowice Airport, is carried out as part of LIFE Archiclima project. It is financed from European Union's funds in the LIFE programme and the National Fund for Environmental Protection and Water Management.
A consortium consisting of The Upper Silesian Aviation Group (GTL SA), Investeko SA, Investeko Serwis and Europejskie Forum Odpowiedzialności Ekologicznej are responsible for the realisation of the investment. Probuild Services from Myszków is the main contractor, while Calla is responsible for the greenery.